Developers For Your Team • Technical Guiding • Technical Consulting Software Development
Developers For Your Team
Technical Guiding • Technical Consulting
Software Development
MisterBit is a software company that employs tens of developers. MisterBit also offers a 12 weeks coding bootcamp.
MisterBit specialize in advanced web technologies such as: VUE, REACT, ANGULAR and NODE. The company was founded by Yaron Biton. Yaron started his way in the top tech IDF unit (Mamram), and have over 20 years of experience in teaching web technologies while while being CTO for verity of companies.




Services We Provide:
Advanced Technical and Architectural Consulting
Onsite development services by our developers
Offsite development services - variety of projects
Guiding teams in advanced technologies
Our Top Clients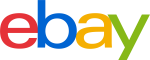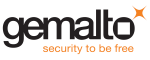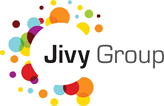 Tal Moshayov
CTO, TAPTICA
"During the past two years I've employed several Coding Academy graduates, all of whom were fantastic. They quickly integrated into our development routine and provided results in surprising speeds."
Avner Arbel
Software Group Manager, RADWIN
"In my capacity as software development manager, I have employed Coding Academy graduates whom I was very pleased with. I would happily recruit more excellent graduates in the future."